Affordable Tax & Consulting Services
Business Hours from January – April
Monday – Saturday 10 am – 9pm
Sundays 12 Noon – 5pm
After April by appointment only
-All major credit cards are accepted-
OUR MISSION
By working with you to understand your tax and financial situation, we can provide exceptional financial services and tax preparation. We keep current on new tax laws and legislation to provide you the best financial help. We offer high quality tax preparation at an affordable price. As a matter of fact, our best advertisement has always been the referrals from our satisfied customers.
FINANCIAL SERVICES
-Just some of the services we offer-
Accounts Payable
Accounts Receivable
Reconciliation
Payroll
Financial Consulting
Budget Forecasts
W2's and 1099 completion
We also offer e-file services for your W2 and 1099 with the IRS.
HOW WE DO IT
We identify tax planning opportunities that will help you minimize current and future taxes. We will set the standard for individual, small business and tax preparation services by ensuring that every client receives the highest levels of accuracy. By doing this we can provide our clients with the taxation expertise and knowledge that they deserve.
The market has matched our refund advance loan
We have set the new standard at $6,000.
Taxpayer Refund Advance Loans
$250 – $6,000
One loan, available January 2, 2019 through Feb 28,2019
Low $40 marketing fee with e-Collect
NOW 
 Included in your fee
!
Protection plus and Identity Theft Protection
Comprehensive and Committed
Access to Experienced Tax Professionals
Our tax professionals work directly with the taxpayer, tax professional, and taxing authority to provide assistance with audits and inquiries. With over 10 years in business and more than a million customers, we have the experience to help.
Tax Fraud Assistance
In the case of a suspected tax fraud incident, Protection Plus assists in completing all required paperwork to get the taxpayer's tax return successfully filed. We will also help to obtain an IRS Identity Protection PIN in these cases.
Tax Credit and Taxpayer ID Assistance
Protection Plus works with the taxing authorities to help get denied credits such as Earned Income Credits, Child Tax Credits, and Education Credits funded. We can also help taxpayers acquire individual taxpayer identification numbers when necessary.
Tax Debt Relief
If a taxpayer owes tax debts to the IRS or state taxing authority, Protection Plus will assess all taxes, penalties, and interest to identify all debt resolution options and provide advice on the best course of action.
Tax Preparation Guarantee
With Protection Plus, tax professionals' services are guaranteed. If a legitimate preparer error is made during the filing of a tax return, the taxpayer may be reimbursed for added expenses incurred up to $2,500.
State and Federal Return Assistance
Protection Plus assists with both Federal and State returns. Letters from the IRS or state taxing authority can be confusing and overwhelming, but we are here to help with interpretation, guidance, and case resolution.
THE TEN COMMANDMENTS OF TAXTIMEKC
A unique aspect of TaxTimeKC's tax preparation offerings is the development of these "Commandments". We follow these words with determination to show how much we appreciate our customer base.
These are our "Ten Commandments" of TaxTimeKC
Our clients are the most important part of our tax and accounting firm
Our clients are not dependent on us – we are dependent on their satisfaction
Our clients do not interrupt our work, but, are the purpose of our work
Our clients are doing us the favor by requesting our assistance. We do not do them a favor by serving them.
Our clients are not collections of files and data, they are human beings with feelings and emotions.
Our clients are the most vital part of our business
Our clients are kept notified of the location, accounting processes and professional services every step of the way.
Our clients bring us their professional needs. It is our professional obligation to fill those needs with compassion and empathy.
Our clients deserve the most courteous and attentive services we can professionally offer.
Our clients are the livelihood of TaxTimeKC. They are the reason we exist.
About TaxTime KC
Tax Professionals in Kansas City, MO
Our primary goal as tax professionals is to be available to provide guidance to enable our clients to make informed financial decisions. We deliver only the highest quality work, and the proof is in the success of our clients. Our firm's reputation lies in the experience and expertise we provide on a daily basis.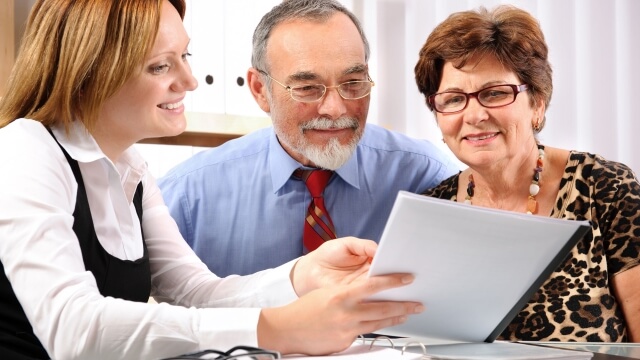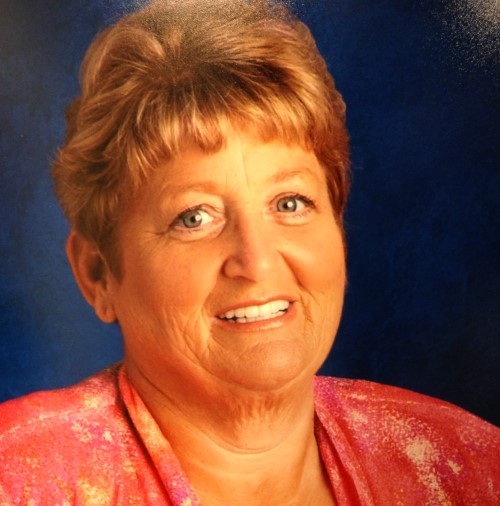 Veronika Haag
Owner
Veronika Haag is a very personable and likable finance professional with 30 years of experience in various fields. Veronika was born in Germany and went to school and College in Berlin Germany. She received her degree from Kellogg, Berlin, Germany.
Veronika had opened her own business in November of 2007, but, before that she has worked for non-profit Healthcare facilities, Catholic High schools, the US Army and one of the Major Tax Preparations Firm in Town.
TaxTime Specialties: Health Care Accounting, non-profit, tax-planning, financial compliance, Budgets, Asset Management, and various Tax preparations.
I have used tax time kc for the past couple of years. Veronica always provides great service, is very accommodating with her time and always gets the best refund possible. I wouldn't think of going to anyone else!!
Bobbi Salisbury
Veronika has done our taxes the past few years and has definitely exceeded our expectations. She makes sure we get every credit we qualify for, many of which I wasn't aware existed. Even with moving out of the area, because her business is automated we're able to get everything to and from her to file timely. Excellent service you won't find elsewhere.
Donna Schneider Moranville
Veronika provides the best tax preparation service — she is thorough and detailed in her approach. Everyone that we have referred to her has been extremely happy and pleased with their results.
Barbara Wiesen Freund